PAGE VIEW : 5,848
Product Information :

Name :
AIRMOVER & Remote Control Machine
Category :
เครื่องจักร, อุปกรณ์เกี่ยวกับเครื่องจักร, เครื่องมือกล
Sub - Category :
Palmieri SPA
Product Type :
สินค้า, ผลิตภัณฑ์
Short Description :
A special tunnel enlarging equipment allowing to work without traffic disruption, consisting of two large moving units, called "Pre-Cutting machine" and "Segment Erector Shield" respectively which works in two continuous and alternate phases, (cutting and segment laying) up to the tunnel completion.
Product Detail :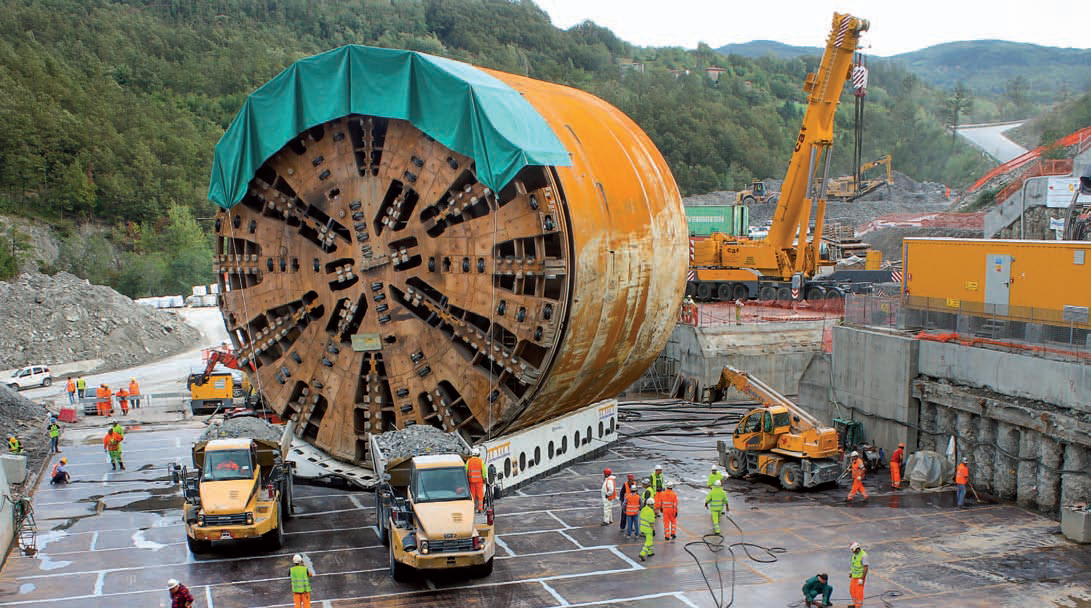 AIRMOVER LIFTING AND MOVING SYSTEM
In 2012 we realized an innovative system, based on air cushions motion technology, able to lift and move heavy and huge equipment. This technology has already been used in order to lift and move "Martina", the world's biggest TBM (Tunnel Boring Machine). Our technology of air cushions motion made the 180º shifting possible in a record time (the machine's total weight was in the range of about 3.000 tons). No crane could have been able to move or displace such a heavy equipment in such a short time; completing the "Uturn" manoeuvering of the whole excavation system, with the traditional techniques, would have taken months of work, while with the new system the working time has been reduced to few days. Palmieri's innovative system of pneumatic sliding cradles in steel construction on air cushions has rotated the gigantic TBM (in excess of 15,6 meters in diameter) with the aid of two trucks and some motor vehicles with drift checking system in complete security, literally by lifting it from the supporting surface and sliding it, almost without friction, to the launching position of the second tunnel drive.
The system was specifically conceived and engineered by Palmieri Group for "Martina" and involved the use of 10 Cradles, made in a symmetrical manner in order to be used in different assembly configurations so to be able to move both the TBM and the back-up wagons.