Product Detail :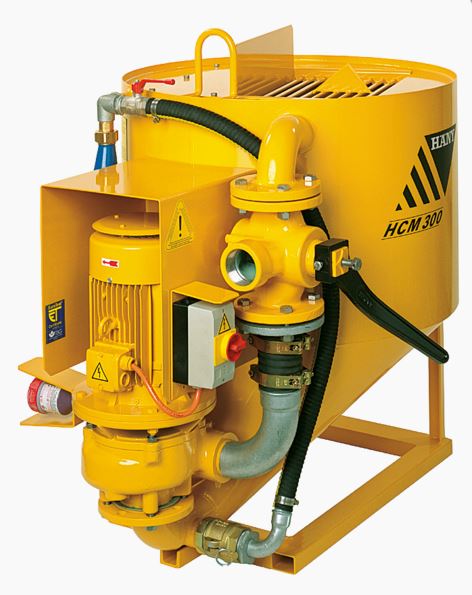 Mixing tank
The eccentrically shaped bottom cone of the tank breaks the vortex created by the intensive circulation of the mix. This eliminates any difficult-to-clean baffles.
A grease lubricated 3-way valve, specially designed for cement applications, allows either mixing (circulation) or transfer of the mix to a holding tank (agitator). The smaller units (up to HCM 600) can be equipped either with manual operation or automatic water meters for exact dosing. The tank covers of larger mixers are equipped for connection to screw conveyors and replacement of the manual 3-way valve with pneumatic pinch valves.
Automatic batching
For automated operation, the mixers can be equipped with load cells that will weigh all components directly in the mixer. The distinct advantages of this system are the space saving and easy transportation of the unit without having to detach the weighing scale.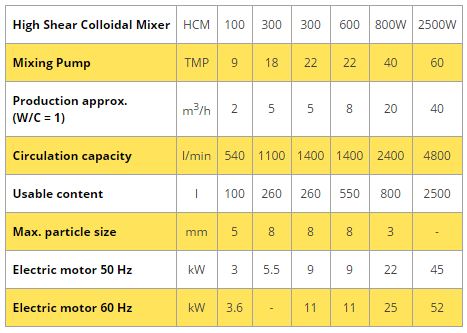 Other Product In Group
"Hany AG (4)"