PAGE VIEW : 1,999
Product Information :

Category :
เครื่องจักร, อุปกรณ์เกี่ยวกับเครื่องจักร, เครื่องมือกล
Sub - Category :
Sika - Aliva
Product Type :
สินค้า, ผลิตภัณฑ์
Short Description :
RH-Degassing nozzle liner for hot or cold refractory repair for snorkels in vacuumplants automatically spraying inside more economical

Product Detail :
Description
The degassing nozzle liner Aliva -571 is built for automatic/manual spraying inside of the nozzles of RH-Degassing Units.
After spraying the inside of one nozzle the spraying unit will be rotated by 180 degrees.
In this position, the remaining untreated surfaces of the degassing nozzles may be treated the same way as mentioned above, if required by using different program settings.
Technical and design modifications remain reserved at all times. Technical properties have been achieved under theoretical and normal conditions. Please consult the respective machine manual for all matters related to operations and maintenance.
Technical Data
Voltage 3x200-500V
requency 50/60 Hz
Installed power approx. 10 kW
Control voltage 24 V DC
Controlled by PLC (Siemens)
Air pressure 6 bar
Air consumption approx. 8 m /min3
Water pressure min. 4 bar
Water consumption approx. 350 l/h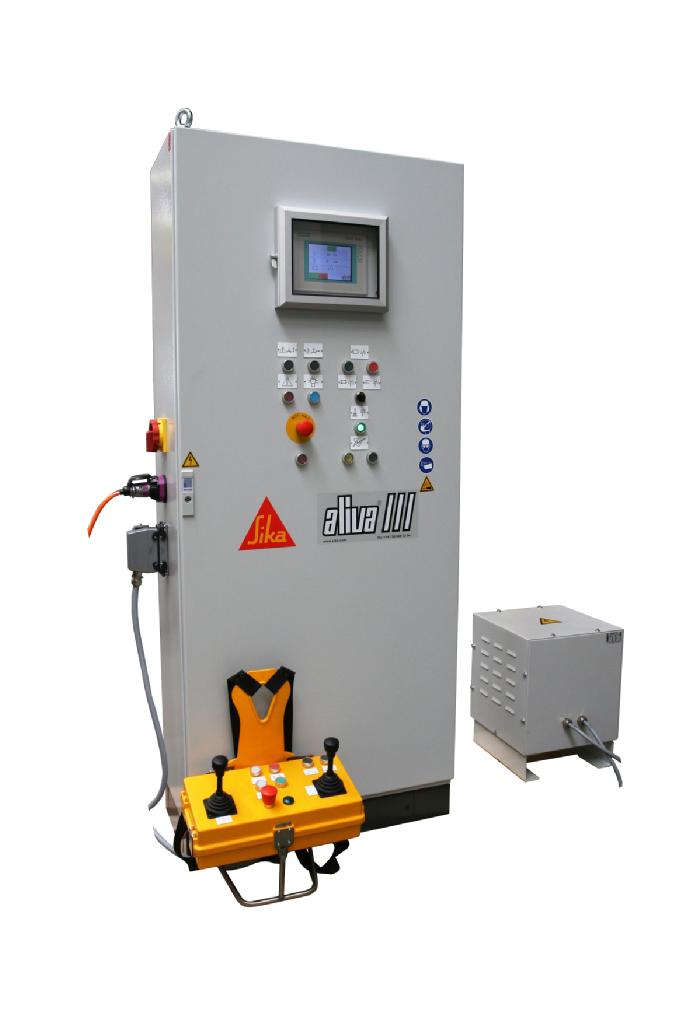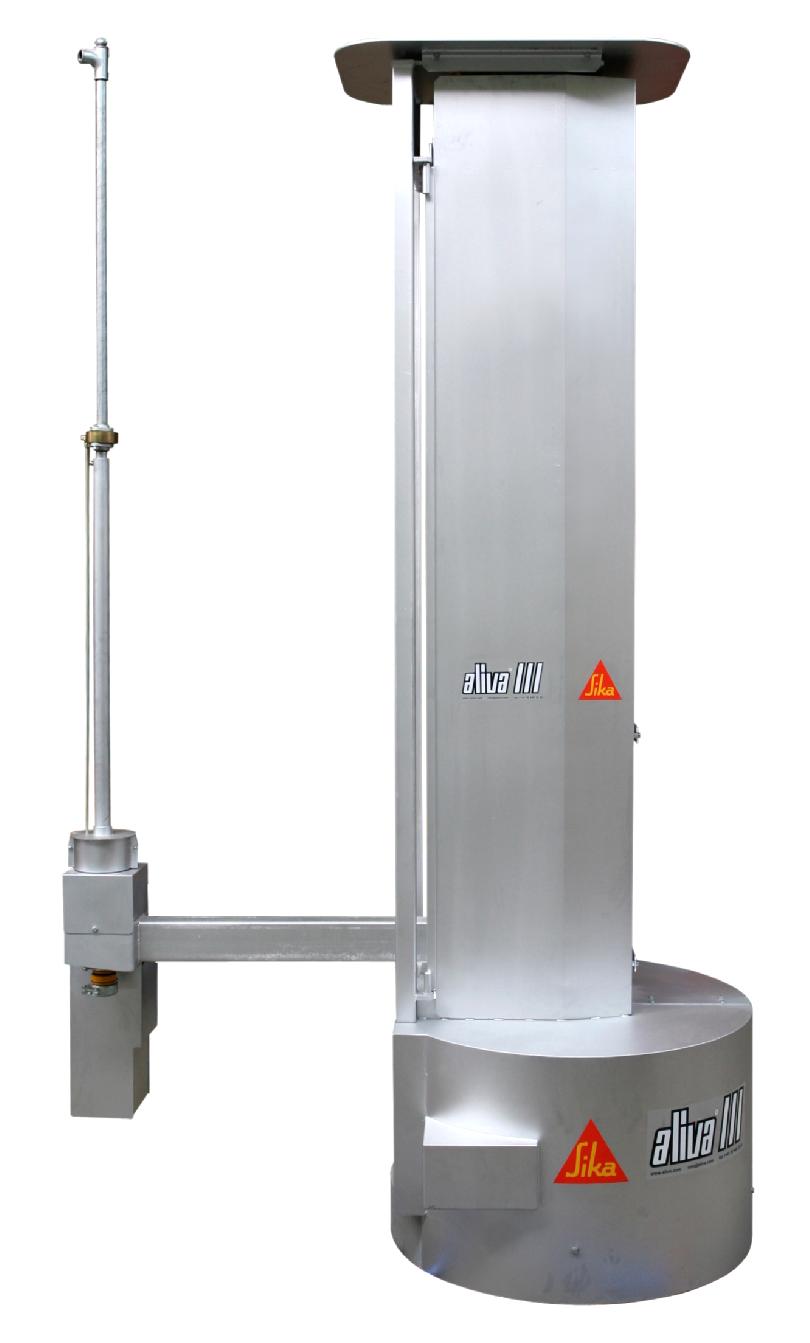 Other Product In Group
"Sika - Aliva (8)"