PAGE VIEW : 6,180
Product Information :

Name :
TUNNELLING SERVICE TRAIN & Tunnel Widening Mac Hines
Category :
เครื่องจักร, อุปกรณ์เกี่ยวกับเครื่องจักร, เครื่องมือกล
Sub - Category :
Palmieri SPA
Model :
TUNNELLING SERVICE TRAIN & Tunnel Widening Mac Hines
Product Type :
สินค้า, ผลิตภัณฑ์
Short Description :
Palmieri's determination to achieve the diverse requirements of clients worldwide is parallel with its advancing technological resources.
Product Detail :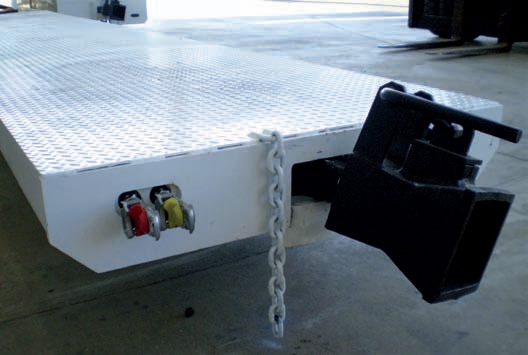 TUNNELLING SERVICE TRAIN
Personnel Cars
The Palmieri Group can supply complete tunnel service trains thanks to its in house design of flat cars, muck cars and a wide range of additional tunnelling support related rolling stock items for TBMs of all types and for every track gauge in the industry. The rolling stock materials, mainly manufactured upon specific client's request, are conceived to better meet specific jobs and site needs and can be equipped with many different optional features such as braking system, single or twin axles and others. Here below are just few examples of Palmieri's very wide
range of rolling stock products:
Auxiliary Cars
Rolling stock spare parts, such as couplings (several types and standards), complete axles for a wide range of track gauges and heavy loads. The wheels production deserves an outstanding mention: thanks to Palmieri Group in-house forging facilities which guarantees the highest quality, the feasibility of even very large diameters, from the forging mould to the finished item, including all machining works and heat treatments and, last but not least, the shortest lead times in the industry are guaranteed.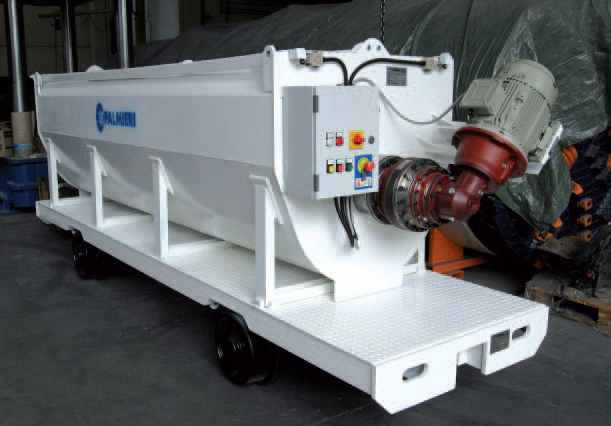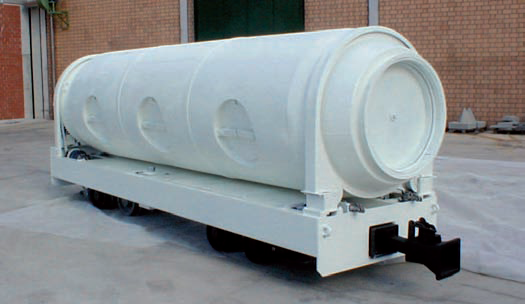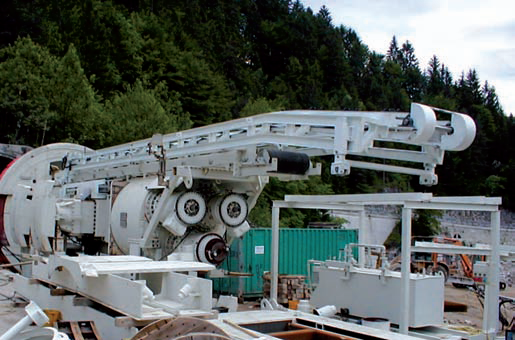 Tunnel Widening Mac Hines
A special tunnel enlarging equipment allowing to work without traffic disruption, consisting of two large moving units, called "Pre-Cutting machine" and "Segment Erector Shield" respectively which works in two continuous and alternate phases, (cutting and segment laying) up to the tunnel completion. During the first phase, the "Pre-Cutting" machine executes a semi-circular cut on the tunnel face, which is then promptly filled-in with special mortar before the demolition and the removal of all pre-existing material including the old tunnel. In the second phase, the Segment Erector Shield positions the
TWMs
concrete segments in place for the subsequent consolidation step to form the new tunnel profile. This innovative solution has been entirely conceived, designed and manufactured by the Palmieri Group in 2013 for the enlargement of a 2 to 4 lane highway where stopping the traffic was deemed unacceptable by the highway authorities. The special pre-cutting blade had a length in excess of 8 metres. The two machines are designed and manufactured in accordance to the specific tunnel requirements and can be used either together or independently. In the case the erection of pre-cast concrete segments is not needed, the pre-cutting machine can also be operated alone and the cutting blade can be modified by adopting different types of tools that can better comply with the specific job needs. The segment erector is operated independently when the tunnel demolition and excavation phases are made by using more traditional methods.