PAGE VIEW : 6,522
Product Information :

Category :
เครื่องจักร, อุปกรณ์เกี่ยวกับเครื่องจักร, เครื่องมือกล
Sub - Category :
Palmieri SPA
Product Type :
สินค้า, ผลิตภัณฑ์
Short Description :
The so called roller cutters are revolving tools that are mainly used in the full face mechanized tunnelling/boring fields for shafts, tunnels, with TBM, RCM, RCD and RBM equipment, either in rock or mixed grounds. They are mounted on the cutter heads and, by revolving with it, they crush the materials in front of the cutterhead.
Product Detail :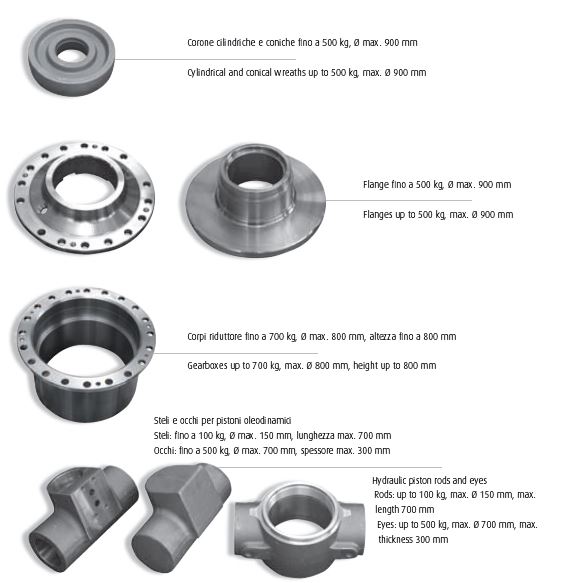 In addition to the above subdivision between replaceable ring and mono block types, roller cutters can also be subdivided in other many sub-categories, based on the following additional parameters: · Diameter (multiple diameters in the case of tapered roller cutter). · The amount of so-called "cutting tips", i.e. the quantity of cutting edges (Singles, Twins, Doubles, Quad and so on). · Geometry (the cutting tips spacing, for multiple tip cutters).
· The cutting profile, both in terms of tip shape, angles and size, and in terms of material or finishing (ST, HD, Tungsten carbide tips, hardfaced tips and so on). · The specific roller cutter position on the cutter head face area
(Center cutters, Face, Gauge and copy cutters). · The roller cutter fastening system onto its housing and the
cutter installation method (from inside or outside the cutter head, a.k.a. Back or Front load mount).